Hello!

Please join us for our Holiday Open House, December 7-8, 2013 from 12:00PM – 4:00PM. We will be featuring several new wines including the 2012 Marian's Zin, 2012 Speakeasy Red, and 2011 Tempranillo. We'll have some delicious foods to complement the wines including the infamous Lockeford sausages and my sister's decadent Bootleg Brownies. We've also made it an annual tradition to open a few bottles of aged Vintage Ports. These wines, some dating back to the mid 1980's, are a real treat and absolutely delicious. We hope you can join us!
---
2012 Speakeasy Red
This is our 2nd vintage of our Speakeasy Red – a wine inspired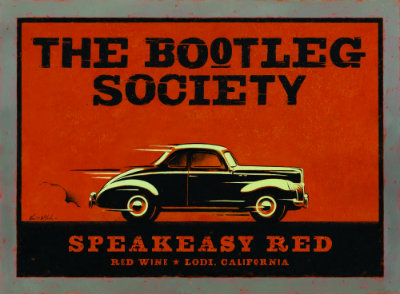 and created for our wine club. It's a fun wine to make. We throw out all the rules and simply go through all our barrels and put together the best blend that we can. This year's wine is once again about 65% Marian's Vineyard Zinfandel, followed by Barbera, Tempranillo, Souzao, and the "secret ingredient." As you know, it couldn't rightfully bear the "Speakeasy" name without a secret ingredient. Needless to say, we think it makes a pretty good wine – ripe and juicy, with vibrant fruit flavors, and underling spice complement a rich full-bodied mouthfeel.
$24/bottle, 494 Cases
Bootleg Society Posters
Looking for an original gift for your wine loving friends? Check out our new Bootleg Society poster above. The posters are printed on high quality paper and are 18 x 24 inches.
$20/poster
Order Wines & Posters
---
2012 Marian's Vineyard Old Vine Zinfandel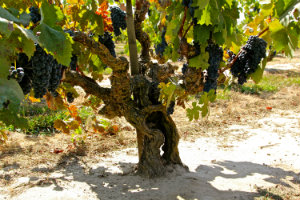 In 2012 Marian's Vineyard celebrated her 111th birthday by producing nearly 4 tons to the acre across her 8.3 acres. This is quite a remarkable feat for such an old vineyard, and a testament to why it's still farmed today. Contrast that with 2010 and 2011 where the vineyard only eeked out 1 ½ - 2 tons/acre. Most growers would consider 4 tons/acre a paltry crop, but for us it was a welcome site after two very light years. The resulting wine is still a classic Marian's Vineyard Zin with – big and bold, with concentrated fruit flavors, and richness that lingers on the palate. As always, it's one mother of a Zin.
$24/bottle, 403 cases produced.
St.Amant Winery
Happy Holidays!

Stuart Spencer
St.Amant Winery
(209) 367-0646